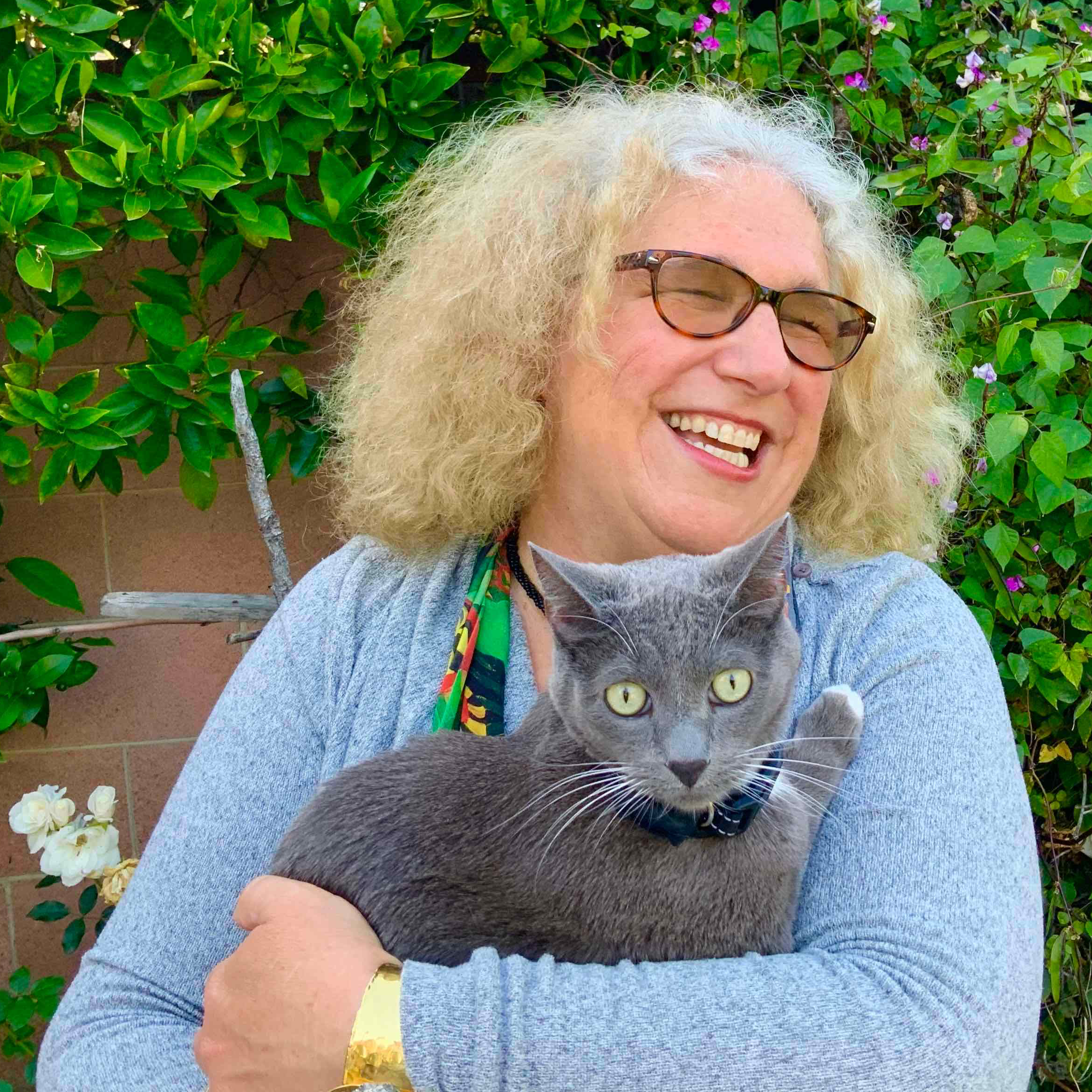 As a singer, I also began serving as a Cantorial Soloist for multiple Los Angeles Synagogues and I've sung at Unity and Unitarian Churches, Centers for Spiritual Living, philanthropic groups including the Anti-Defamation League, City of Hope, and the Pediatric AIDS Foundation.
"Singing for souls," you might say, led me down a deeper path of spiritual service. In 2017 I earned a master's degree in Jewish Studies and a Certification in Jewish Chaplaincy. This has enabled me to connect more intimately with others. I cherish opportunities to help, serve, and reflect on the vibrancy and light that others bring to the world.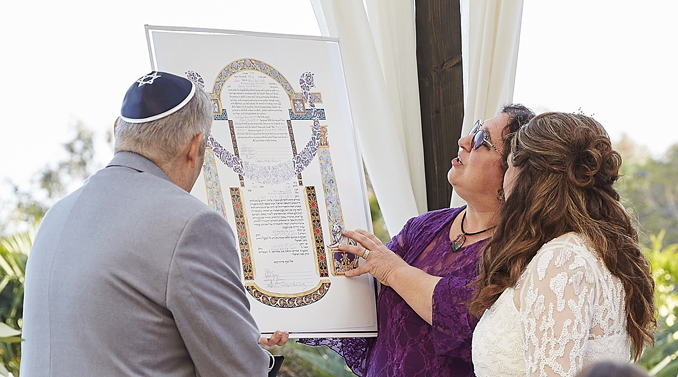 "My husband and I were so delighted with the culture and tradition Mitzi brought to our wedding ceremony. We felt so to our roots, and to each other, in a way I don't think we would have without her."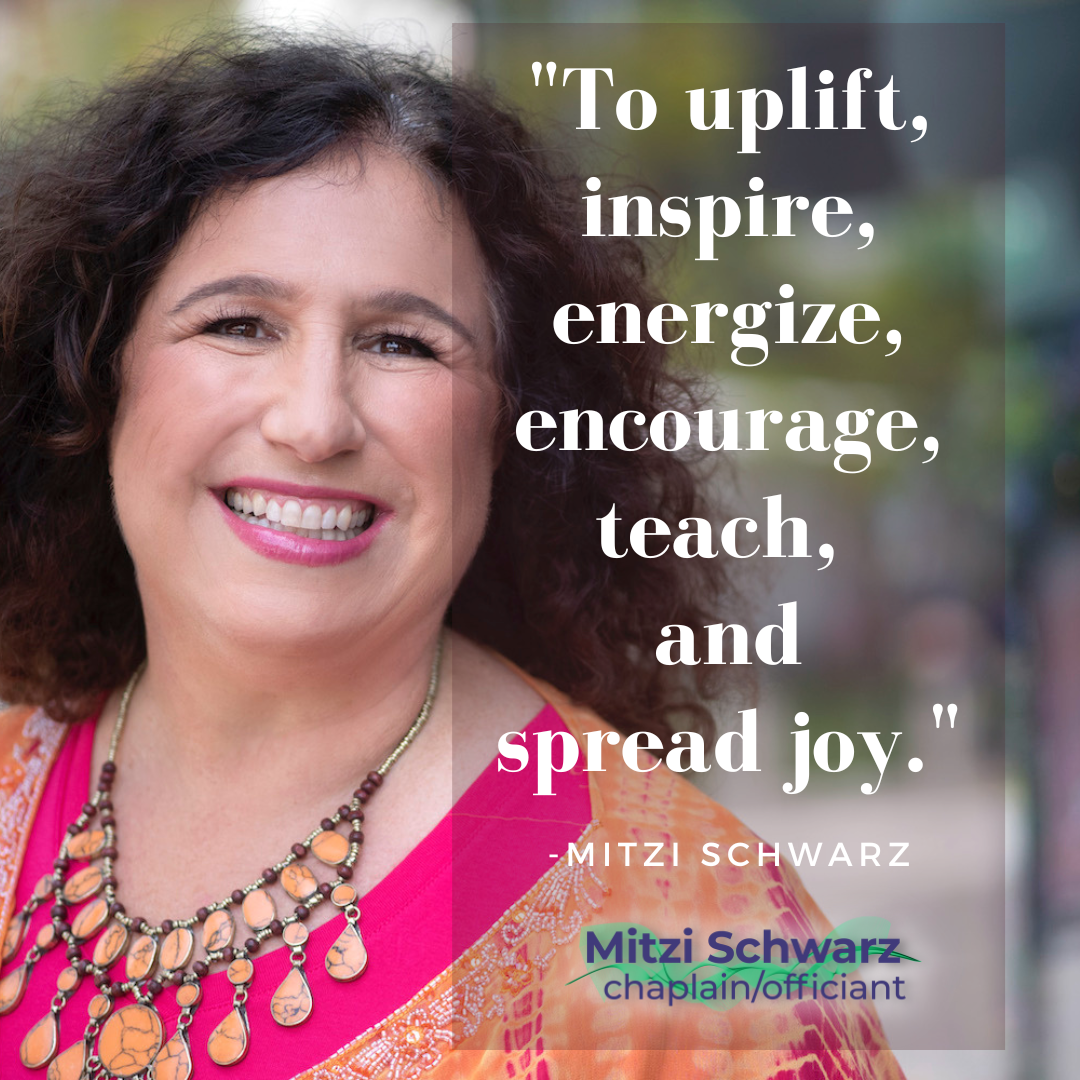 As a Chaplain, my services include supporting hospice patients and their loved ones during end-of-life journeys. I guide new parents in creating meaningful, deeply loving baby naming ceremonies for the newest members of their families. I prepare young Jewish students for their Bar and Bat Mitzvah ceremonies, and I have officiated hundreds of funerals to recognize and celebrate lives well lived.
It is a joy for me to officiate weddings! And, while I officiate many Jewish life cycle celebrations including weddings, it is an honor to stand with interfaith couples and those who are deeply spiritual but not religious. I am delighted to help couples integrate religious traditions of all faiths and cultural backgrounds and I also conduct personalized secular ceremonies.
Affirming the love, life, and partnership of each unique couple warms my soul. It is my deepest honor to serve and support your union. My commitment is to officiate a meaningful, life-affirming ceremony. So, reach out, and let's get that conversation started!
Bio
About Mitzi Schwarz Wedding Officiant
Being a Wedding Officiant is a natural calling for me. It is my honor and pleasure to walk with a couple down one of the most important transitional moments of their lives. I see myself as a guide, a listener, a discerner, a supporter, a creator, and a friend.
How I came to officiate weddings is in itself a journey that began over 30 years ago when I began my career as a musician. Initially, I performed as a singer in theaters, clubs, and in a band performing at wedding receptions and other celebratory events. I was (and still am) occasionally called upon to sing during wedding ceremonies. Standing next to a couple getting married, harmonizing to honor their union, thrilled me to no end.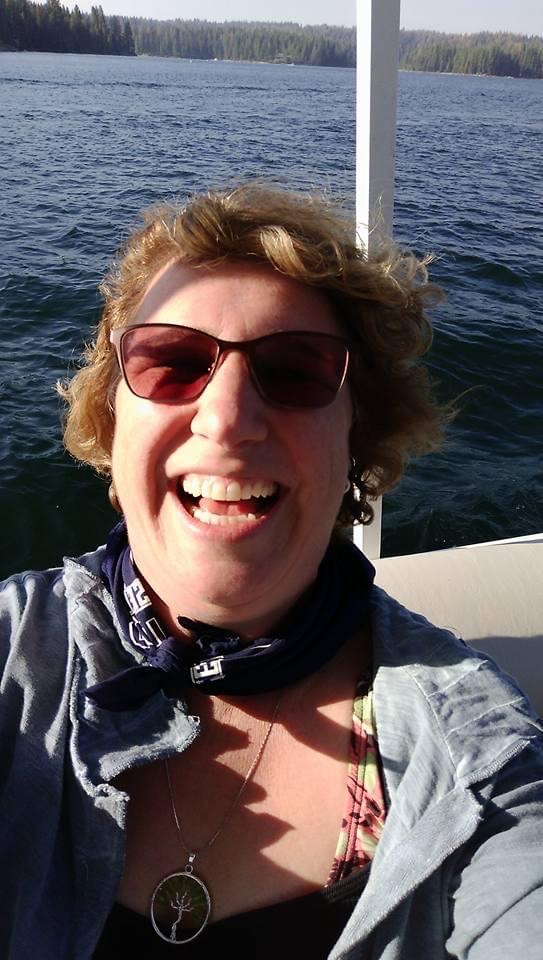 "You were so accommodating and wonderful and our families thank you as well for the most memorable start to our married life."
– G & M, Malibu, CA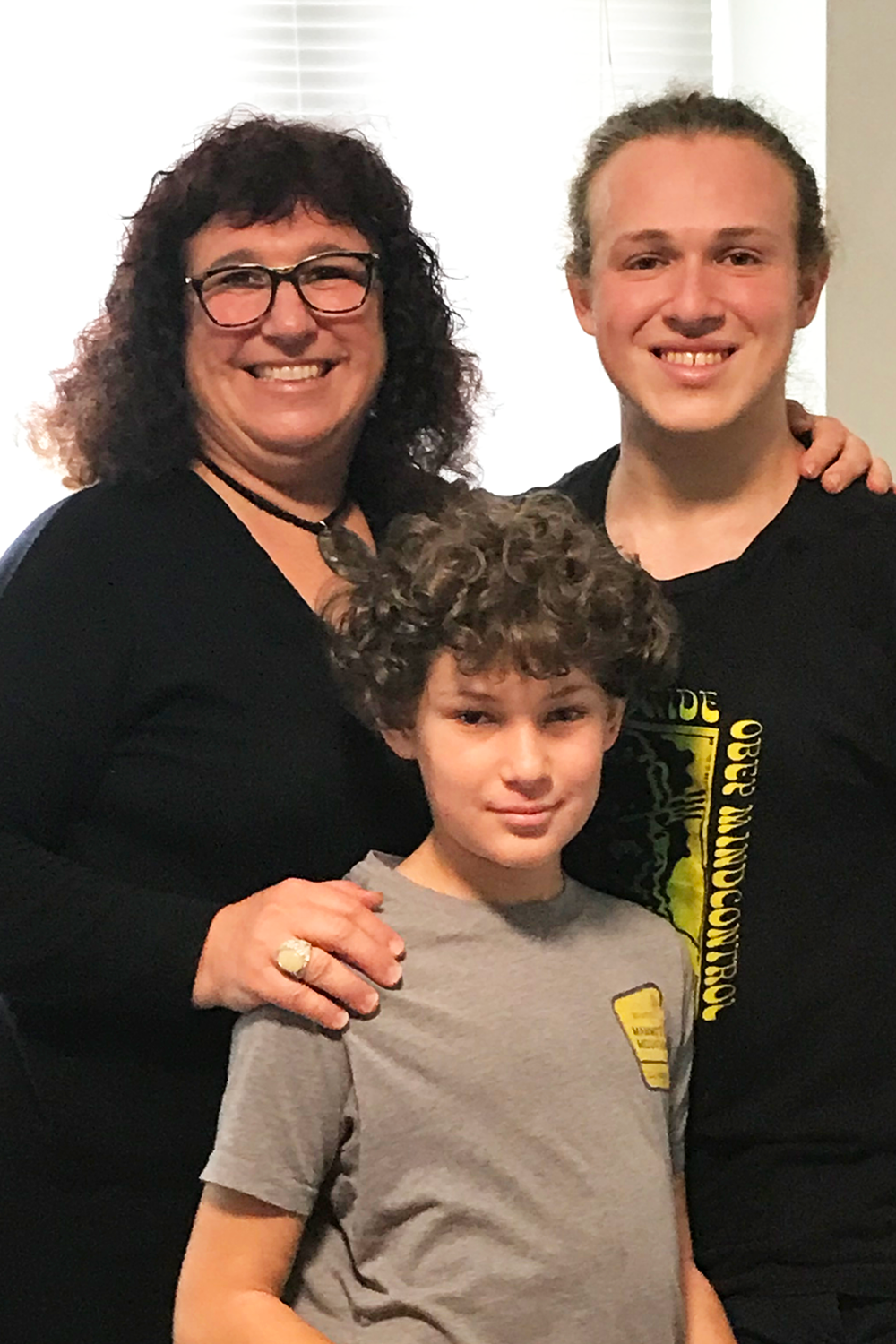 Fun Facts About Me:
I love being a mom
I am an avid kayaker and pontoon boater. I also love paddle-boarding on lakes (especially Bass Lake near Yosemite National Park!)
Bike riding is also a big love of mine
I am a terrific bunny-slope skier. My snow-boarding son, Zach, is working tirelessly and diligently to get me back onto intermediate slopes. They were so exciting to ski down about 30 years ago! Maybe again……
I am a professional singer/songwriter.
Chaplain/Officiant
Degrees, Certifications
& Professional Affiliations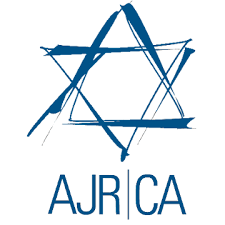 CERTIFICATE OF JEWISH CHAPLAINCY | MASTERS [MJS] IN JEWISH STUDIES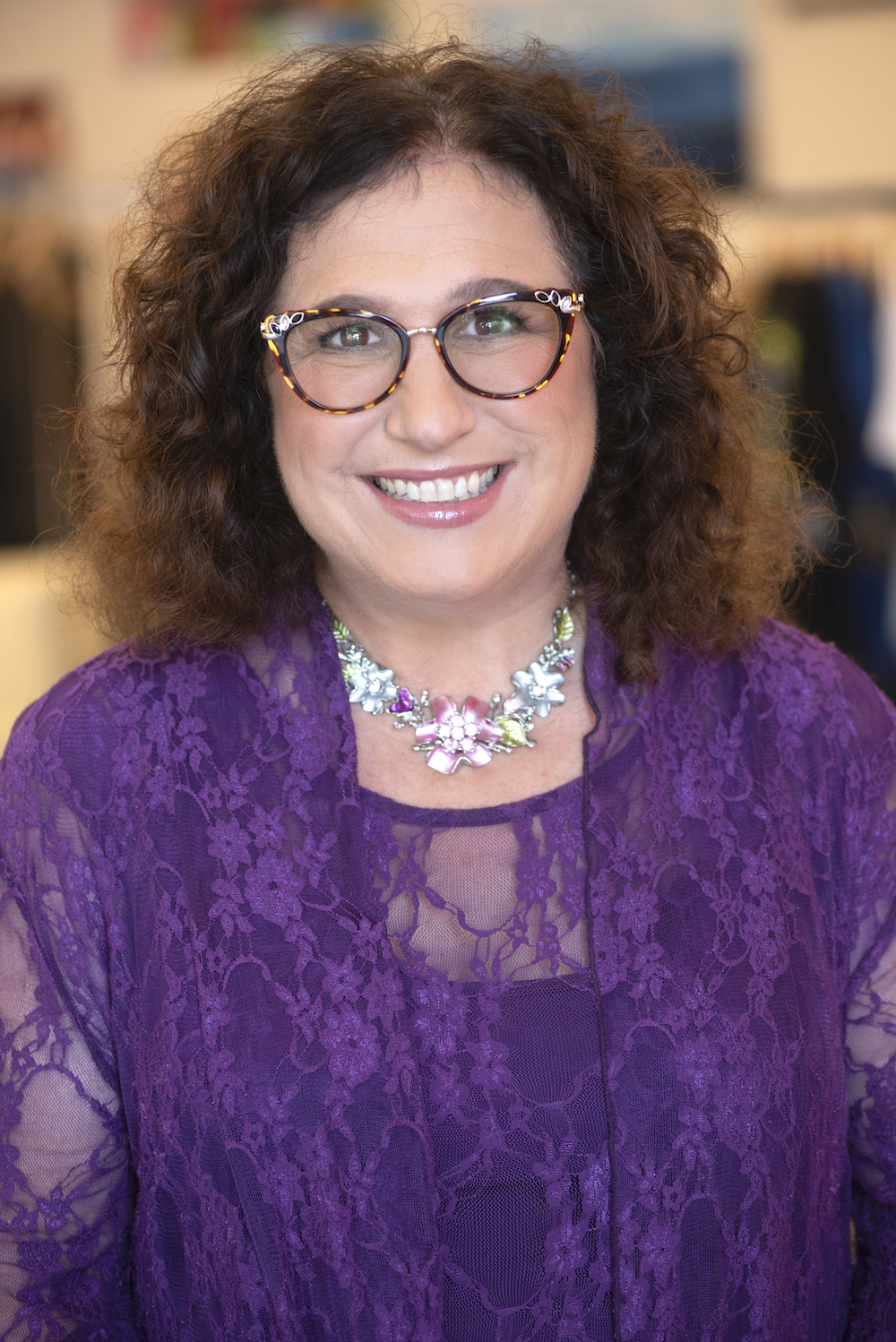 Contact Me
Reach Out
I'd love to hear your wedding ideas!